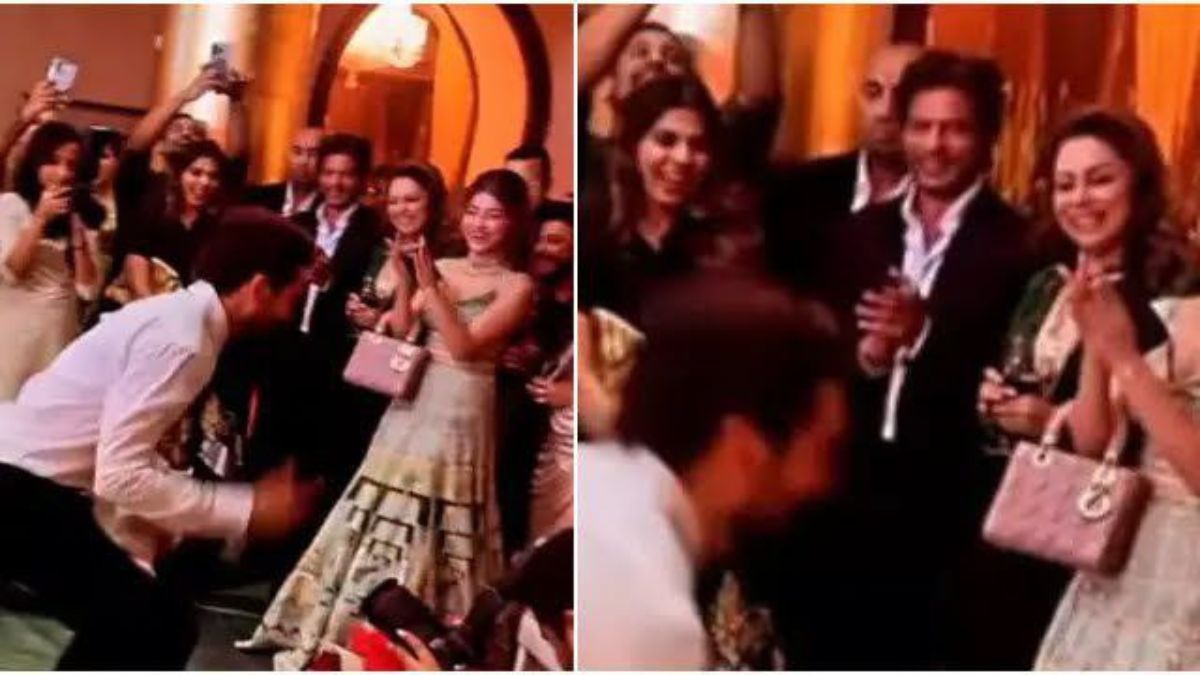 As Ahaan Panday and Karan Mehta performed his blockbuster song I'm the Best from Phir Bhi Dil Hai Hindustani, Bollywood superstar Shah Rukh Khan couldn't help but show his emotion. During Alanna Panday's wedding, the couple performed the song, which has come to be associated with SRK, and lit up the dance floor. Shah Rukh and Gauri Khan were present for the performance and applauded the couple as they danced to the song, according to an inside video posted by fan accounts.
In the video, Shah Rukh can be seen mingling with the crowd while wearing a black tuxedo and looking as dapper as ever. While Ahaan and Karan danced to the famous song, the Pathaan actor was seen smiling broadly. Beside him, a large number of people could be seen cheering the couple.
Wearing bowties, black pants, and white pants, the two dance to the music in a courtyard. They are surrounded by friends and family, including Shah Rukh Khan and his wife Gauri Khan, who may also be seen there. Gauri is dressed in green attire, while Shah Rukh looks to be wearing a black one. Even though the footage is rather hazy, we could see that the actor was smiling while the boys performed.
Ahaan Panday & Karan Mehta perform on the song 'I'm the best' infront of the Man himself ♥️🔥#ShahRukhKhan pic.twitter.com/IZ5M9vn9K5

— Shah Rukh Khan Warriors FAN Club (@TeamSRKWarriors) March 16, 2023
On Thursday, Alanna and Ivor McCray were married in Mumbai. Before deciding to be married, Ivor and Alanna dated for a long time. They co-own a YouTube channel and reside in Los Angeles, California. They also have a large amount of Instagram followers and frequently post videos to keep their followers updated and entertained.