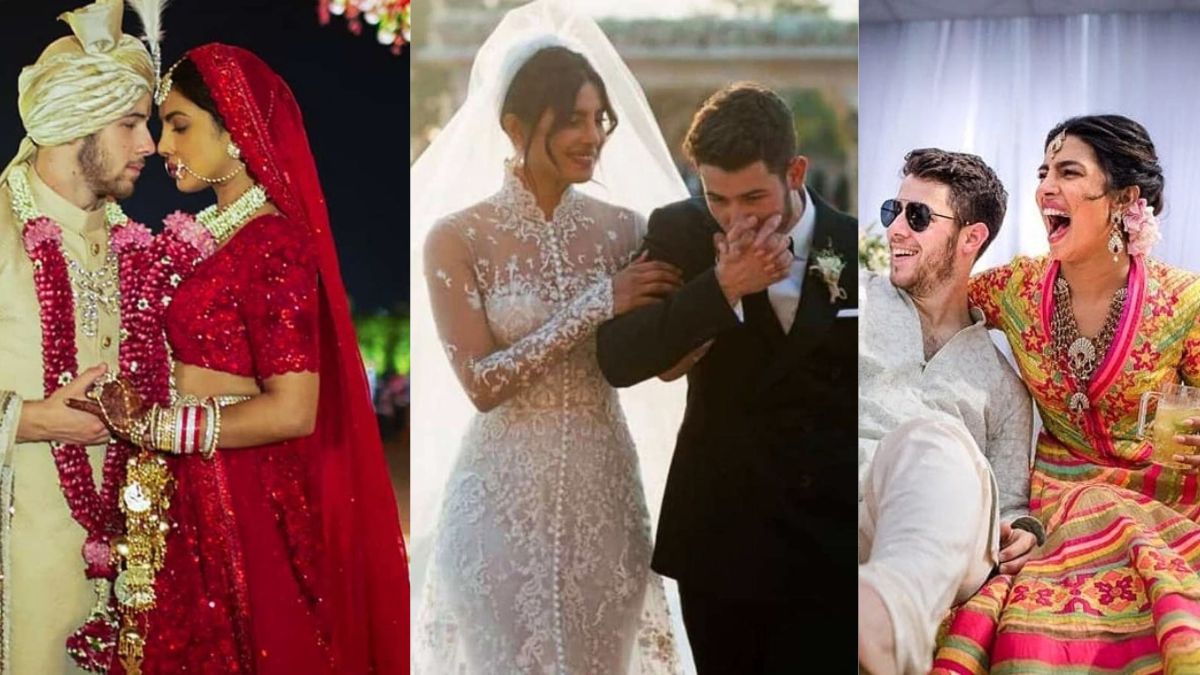 COURTESY:WEDDINGSUTRA
Priyanka Chopra shared a funny incident from her royal wedding in Jodhpur with Nick Jonas.
In 2018, she and her American husband Nick Jonas married in a Hindu ceremony at the Umaid Bhawan Palace in Jodhpur. Unlike a Christian wedding in the West, her Hindu wedding took place at night, and her husband's family was almost asleep. During the promotion of her next film Love Again, the actor addressed the issue and mentioned the cause behind their feelings.
https://www.instagram.com/p/Cr1RWzfNCt-/?igshid=YmMyMTA2M2Y=
Nick's entire family had flown down to India for the multi-day lavish marriage, including his parents, two brothers, their partners, and Nick's younger brother. In addition to the Hindu ceremony, Priyanka and Nick conducted a Christian wedding ceremony during the day.
Priyanka recently said in a interview that Nick's family was 'nodding off' throughout their Hindu ceremony. A video from the event was posted on a fan page. In the video, Priyanka also mentions her and Nick's The Simpsons joke, saying, "This is from our Hindu wedding. It's done according to astrological charts and the auspicious time was 10 o'clock at night and everyone had flown done from America. They were just so jet-legged. I could just see my husband glaring at his family cause they were nodding off.
Priyanka is also seen in the video discussing the first photo of her daughter Malti Marie Chopra Jonas via surrogacy when she returned home from the hospital after 110 days. She said, "What she went through gave me a reason for wanting to not take my life so seriously and not think that a small crisis is the end of the world. She was a true warrior and my inspiration every day."
Many fans commented on the post, with one saying, "Her in an Indian dress marrying a white guy seriously and Nick there just glaring at his family coz of jetlag…she's so funny."