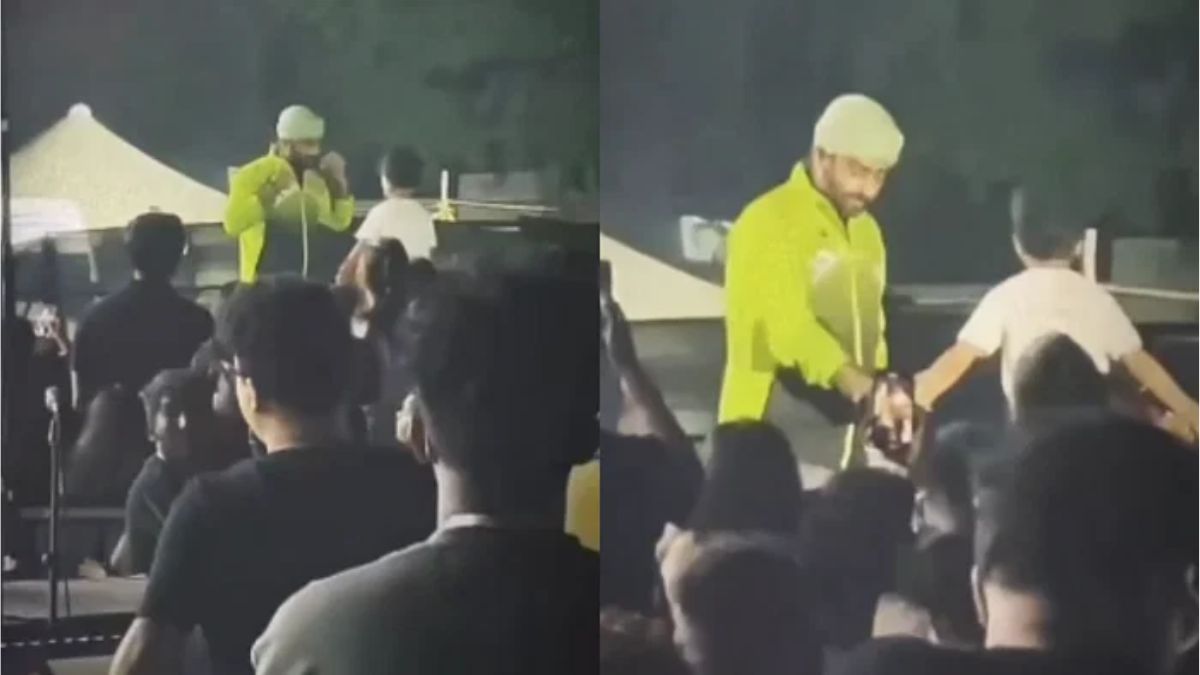 courtesy: freepressjournal
Arijit Singh, a singer, was hurt onstage on Sunday in Aurangabad. During the concert, a fan made an attempt to yank his hand. Despite feeling upset, the singer-maintained composure and attempted to negotiate with the fan.
You can hear Arijit telling the fan, "You have to understand this," in a video of the incident that has gone viral online. Don't talk; just pay attention. You were having fun, which is good, but how will you continue to enjoy yourselves if I am unable to perform? You must be an adult and a mature individual. How come you yanked my hand? My hand is already trembling. "Should I go now?" When Arijit questioned whether or not to leave, the audience began chanting "no." The woman who unintentionally injured Arijit repeatedly expressed her regret to the performer.
Online followers praised Arijit for his handling of the circumstance. He didn't lose his calm and continued to explain, one of the admirers stated. Someone else remarked, "This is really sad, but Arijit handled it nicely."
Arijit was shown having a crepe bandage put around his arm in another internet-circulating video. In the video, the singer could be seen giving the person instructions on how to roll and knot the band. But prior to the tragedy, Arijit was having a fantastic time. The musician could be seen accepting some popcorn that his admirers had brought to him in one of the videos.