image Credit: Pinkvilla
Priyanka and Nick Jonas wished their sister-in-law much love for her birthday. Priyanka in her many interviews after her grand marriage has never shied away from portraying her sisters-in-law as girlfriends, In one of her interviews, she even showed gratitude for them being very understanding and fun.
So, to wish Danielle, who is married to eldest Jonas brother, Kevin or as Hannah Montana might put 'The romantic one', Priyanka immediately took to Instagram and wrote, "Wishing you so much love and light beautiful Dani! Here's to celebrating you today! Happy birthday, @daniellejonas."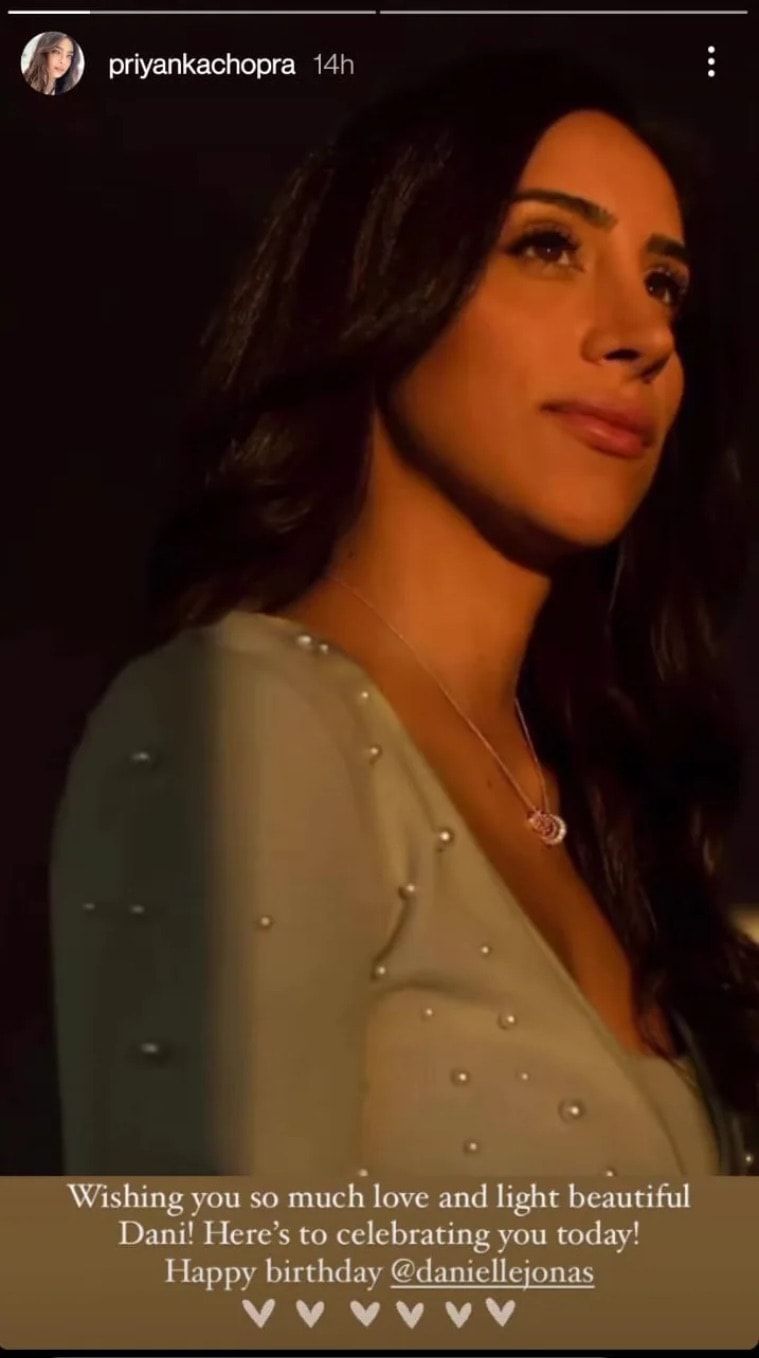 Nick Jonas, who is very close to Kevin and Danielle's children, shared a photo with Danielle, Where both can be seen sitting on a couch and clinking their plastic cups and enjoying the time. Nick wrote, "Happy birthday to my fellow Virgo and sister in law @daniellejonas we love you!" he wrote in the caption. Priyanka commented on the post, "Best!!! So cute."
Last week, September 16. Nick turned 29, and wife Priyanka Chopra surprised him with a five-tier golf-themed cake and balloons at a Jonas Brothers concert. The video of Nick's birthday celebration went viral, where Kevin and Joe also sang happy birthday for their younger brother. Their relationship has evolved so much and that was seen by the world in their documentary 'Chasing Happiness'. When the cake arrived, Kevin was seen teasing Nick, "Is it from wifey? Is she going to pop out of the cake?"
Priyanka in the work front is busy with the Matrix 4 and her in controversy, new reality show 'The Activist'. Priyanka, after her co-host Julianne Hough, also posted a note explaining her reasons behind accepting the show and she also mentioned that she is super proud of the creators for listening to the criticisms and making necessary changes in the concept. While Nick is on tour with the Jonas brothers.