Chunky Panday turns 61 on September 26. Ananya Panday released plenty of previously unseen photos to celebrate her father's birthday.
Chunky Panday, born Suyash Panday, became a household figure in 1988 when his film Paap Ki Duniya became one of Bollywood's biggest hits. Throughout his more than three-decade career, the actor has been in numerous films, some as the lead actor and others as a supporting actor.
Ananya Panday, the actress of Dream girl 2, is undeniably a daddy's daughter. She is frequently seen spending quality time with her father, who never ceases to amuse her with his hilarious antics. Ananya came to Instagram a while back to show her love for her father by uploading a number of hilarious yet previously unseen photos.
The first video she shared on her Instagram stories was a photo of baby Ananya and Chunky enjoying fun, in which the father teaches the tiny one to say "baby papatii." Ananaya captioned the video, "Thanks for introducing me to the camera at such a young age." Papatiii, happy birthday. " love you."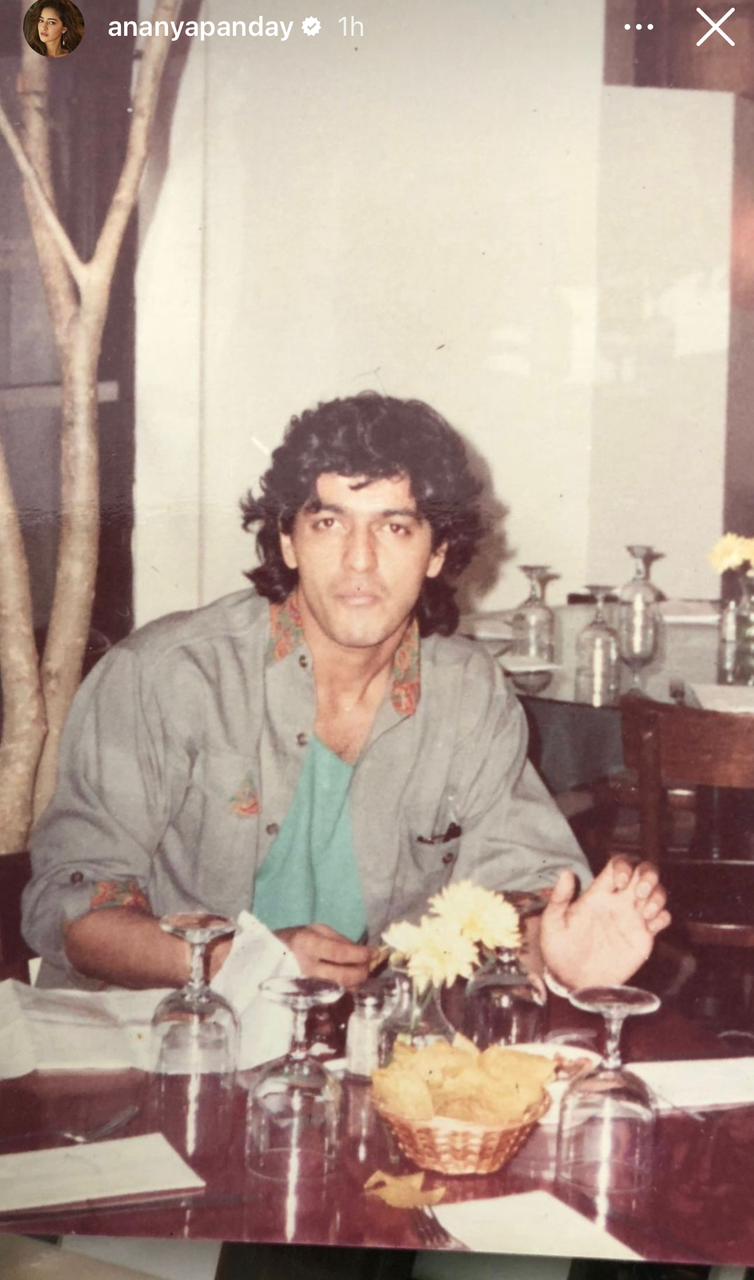 The next image showed young Chunky embracing a teenager , Ananya. This was followed by an old photo of the Housefull 4 actor sitting at the dining table. Another was a photo of Chunky Panday wearing a blue face mask and a hairband. The following photo depicted a sweet family moment between Ananya's mother Bhavana Panday and her younger sister Rysa. The actor is sporting a cowboy hat in the second to last photo, which is followed by another stunning photo of Chunky and Bhavana.