hindustantimes.com
Bollywood actor Alia Bhatt was attending a wedding ceremony of her school friend Meghna Goyal and was seen dancing with their friends to Justin Beiber songs. Several of them gave glimpses inside the festivities on their Instagram account.
For the occasion, Alia Bhatt wore a sliver shimmery outfit that she paired with silver jewelry. She was seen tieing her hair back initially but while she went on to the dance floor she decided to let it loose. Alia shared a candid picture of the newlywed couple on her Instagram stories.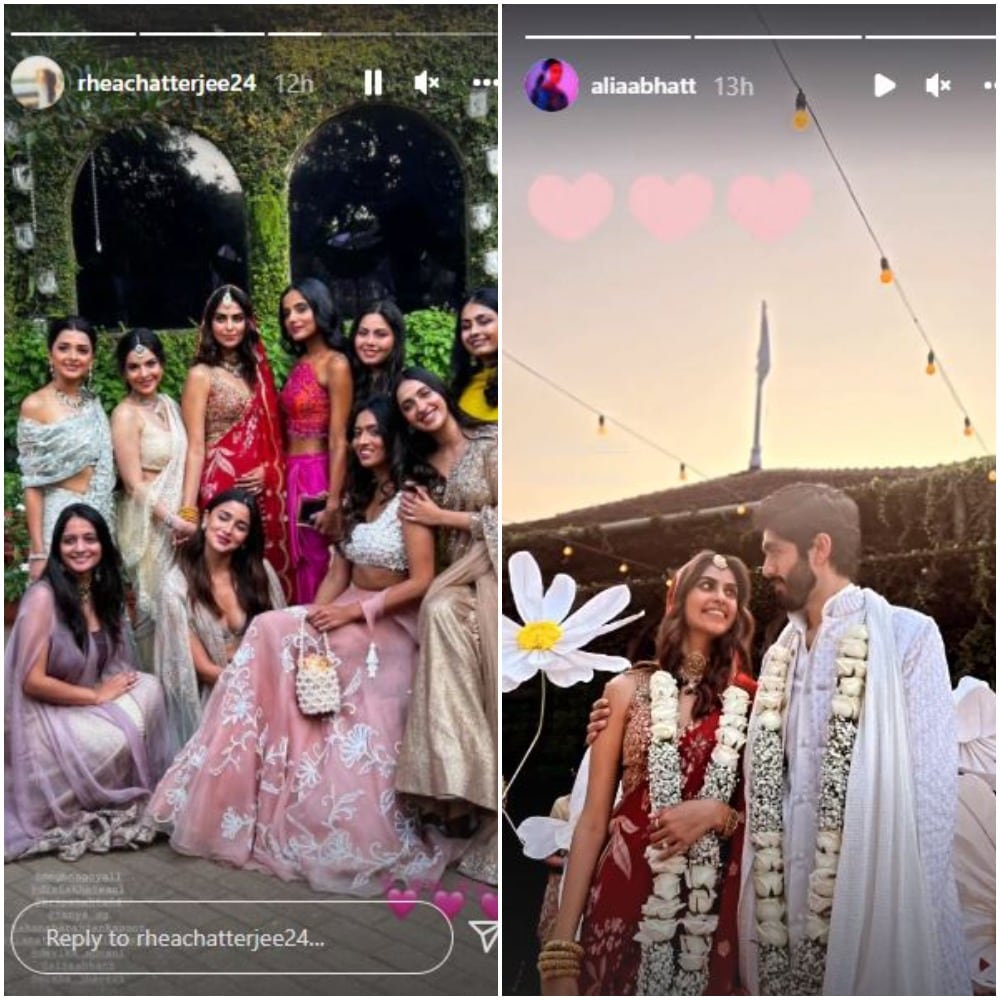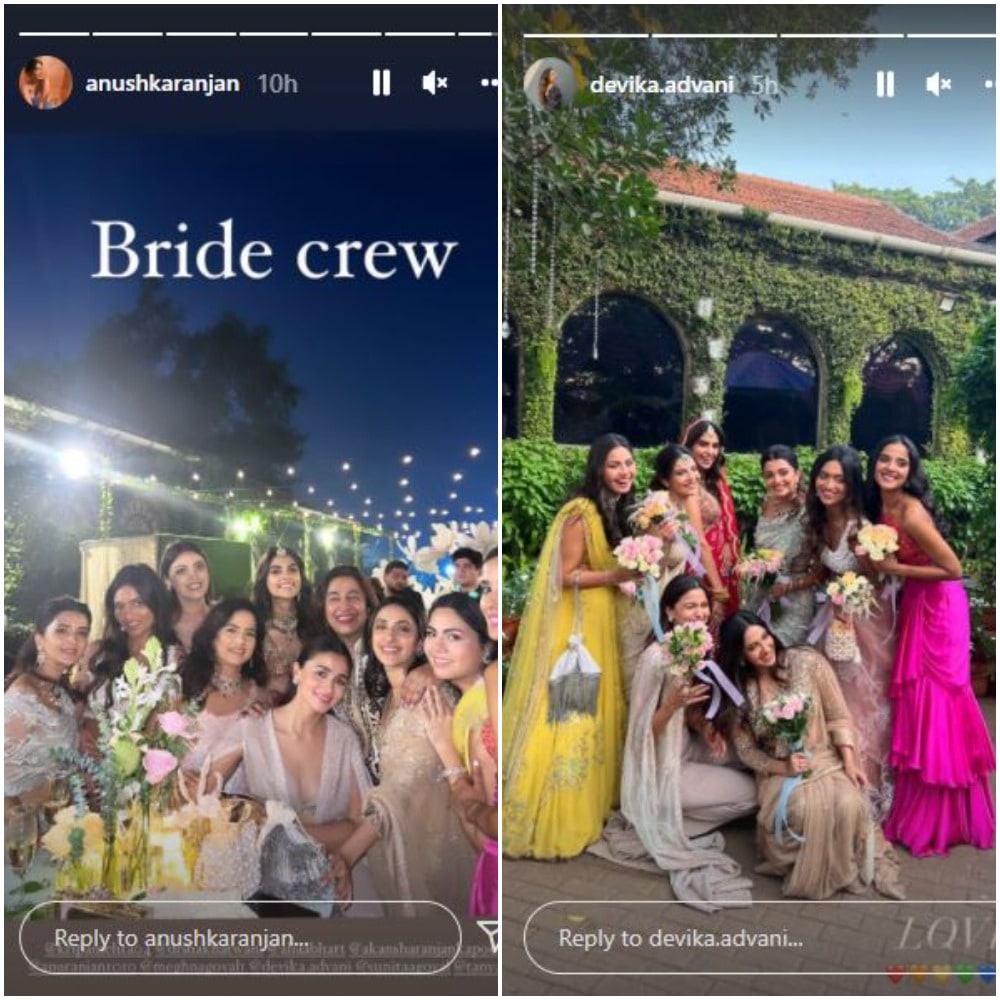 Taking on to the dance floor, Alia and her friends were seen dancing to Justin Beiber's song Peaches and Baby. Besides Alia, there were other celebrities too who were seen, such as Akansha Ranjan Kapoor, Anushka Ranjan, Tanya Saha Gupta, Devika Advani, Riya Chatterjee, Kripa Mehta, and Disha Khatwani. Alia Bhatt was seen holding a bouquet in one of the photos.
Also a part of the pre-wedding ceremony, Alia was seen in the Haldi and mehndi festivities as well. For Haldi, she decided on a yellow dress with a white design, matching jewelry, and her hair let loose. Taking to her Instagram stories, the actress posted a photo of Meghna and wrote, "My sweet girl", along with a red heart emoji.
It was reported that Alia Bhatt also attended Meghna's bachelorette party. The party took place in a garden where a tent-like wooden installment was tied together and topped off with beautiful fairy lights decor. There were carpets that were laid on the path leading to a huge dining table. All of Meghna's friends, along with Alia were seen dancing to Main Koi Aisa Geet Gaon from Shah Rukh Khan's movie Yes Boss.