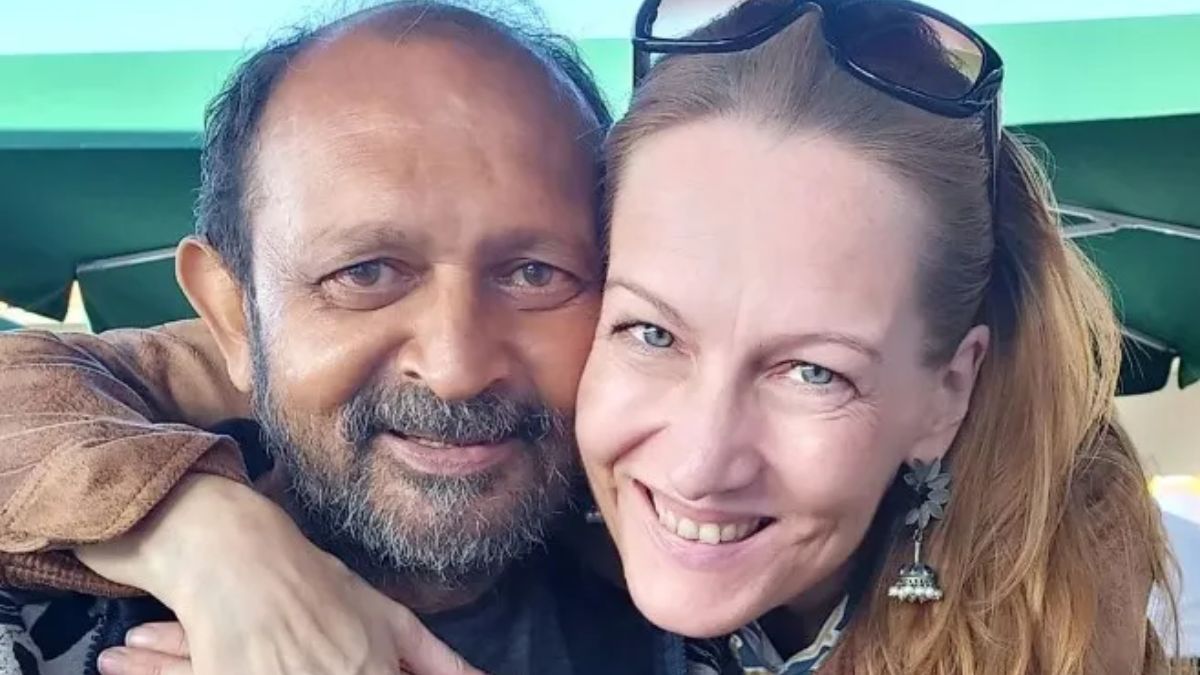 Akhil Mishra, well known for his portrayal as Librarian Dubey in Aamir Khan's 3 Idiots, passed away on Wednesday. He was 67. According to reports, the actor slipped while in his kitchen. His body has been sent for a post-mortem examination. Suzanne rushed home when she heard the news. Suzanne was quoted in the ETimes as saying, "My heart is broken, my second half is gone."
Suzanne Bernert who is Mishra's second wife, was in Hyderabad for a shoot when he passed away.
Suzanne took to Instagram and shared an emotional post following Akhil's death. She wrote, "This was us always engaging with each other, talking, many a time just by a glance. You were Myme and I was yours am overwhelmed by all the love pouring out, and I wish that your love takes his soul ahead to where it is going…like a wave …I am thanking everyone here for all the messages. I hope you can understand I can't answer all (what you know me for), but be assured I am reading the comments and am taking that love and support. And now usually I would show this post to @akhillmishraa to ask his opinion..something to add or clarify…now I can't anymore."
Akhil's publicist told PTI, "He was still coherent while going to the hospital. And then internal hemorrhage started. Despite the doctor's best efforts, he could not be saved." Mishra's mortal remains have been sent for a post-mortem examination.
Akhil Mishra, noted for his versatility as a character actor in both films and television shows, is best known for his performance of librarian Dubey in the critically acclaimed film 3 Idiots. Aamir Khan, R Madhavan, and Sharman Joshi appeared in this legendary film, which left an unforgettable impression on Indian cinema.
Akhil Mishra has demonstrated his talent in a variety of projects during his career. He appeared in films such as Don, Gandhi, and My Father, as well as prominent television shows such as Uttaran, Udaan, and Shrimaan Shrimati, among others. His contributions to the entertainment sector were recognised by both audiences and critics, and he is still a well-known personality in Indian cinema and television.